New 1.0.20 version is right here! Try new functions now!
New Features
New Logic of Ad Approve
From now on ads will be sent to the approve only when the following conditions are observed:
Organisation status is Active and balance is >0
Agency status is active and balance is  >0
Advertiser status is active and balance is >0
Ad is added to an Ad Set
Campaign status is active (set by an advertiser)
Dates of Campaign flights are relevant
Ad status is active (set by an advertiser)
SSP status is active
Vendor status is active
The status of Ads in Vendors, necessary for the selected SSPs, is shown at the Ads tab (Checklist).

Yellow one – the Ad is approved at some vendors
Green one – the Ad is approved at all necessary vendors
Red one – the Ad is not approved at any necessary vendors
The Status of Ads can be Active and Pause. It is set by an advertiser.

One and the same Ads can be approved at some vendors and disapproved at others.
Ad Approve for Admins
If you are an admin having your own SSPs, it is possible to moderate Ads of your advertisers.
At first, a new Vendor needs to be created. Click at Integration tab –> New Vendor.

You can add all the necessary SSPs for this vendor.

When an advertiser creates an Ad and add this Ad to an Ad Set, the Ad needs to be moderated by the Vendor used in the selected SSP.
For example, SSP "Test" requires that all ads are moderated by the Vendor "Manual Approval". If this SSP is chosen in Ad Set, Ads will not send bids to this SSP until ad is approved at this Vendor.
Targeting
Technologies
Now it is possible to see all available Technologies at Targeting tab while creating an Ad Set.



After clicking on the button, you will see the following window. If you'd like to add any technology, just click on it and then press OK button.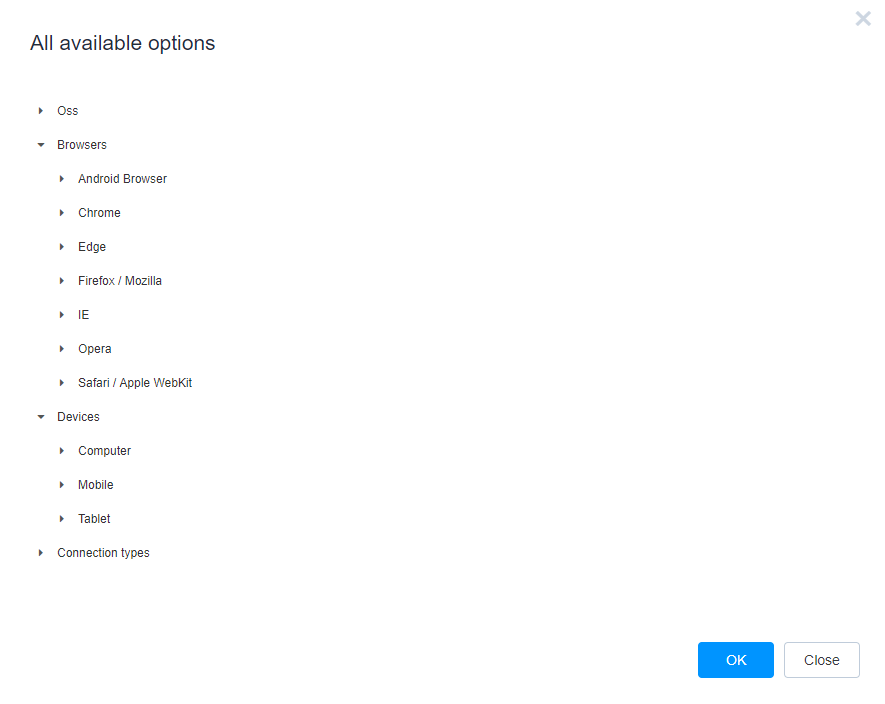 Audience
It is possible to target particular audience basing on the sex.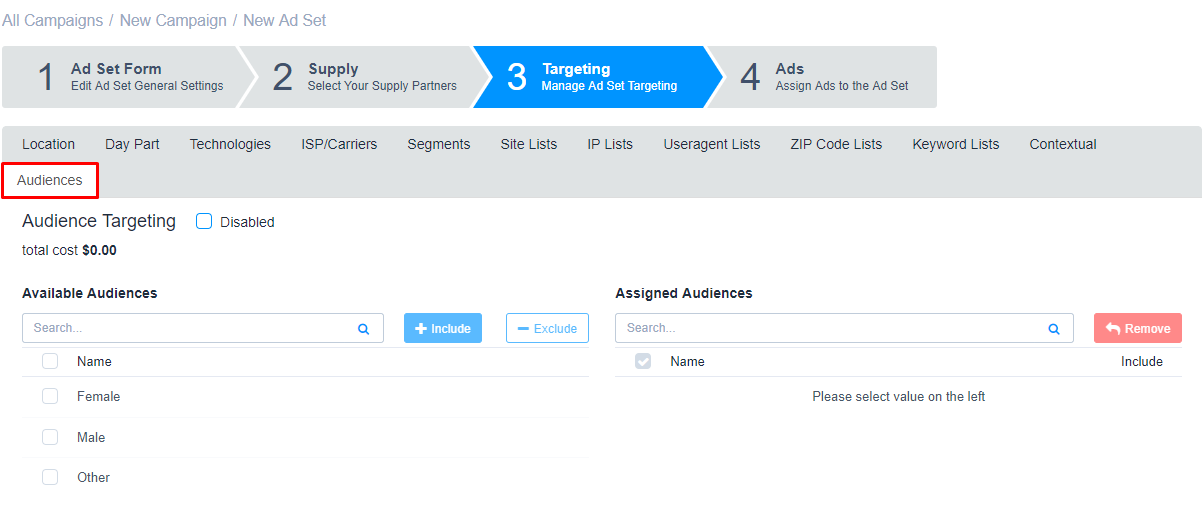 Publisher UI
Now an admin can add or withdraw funds from publishers balances. Just click Payments, find the necessary publisher and insert the amount (e.g. 50) if you want to add it, or insert -50 if you want to withdraw it. Do not forget to click Apply.


All actions can be seen in the Billing History.
 Do not hesitate to try these new features right now!