With pleasure present you our new features available with 1.0.19 version!
New Features
Endpoint Commissions
While creating an SSP endpoint, commission can be set.
SSP In-network Commission is the commission within an admin's platform. It cannot be greater than 30 per cent.
SSP Exchange Commission is available only when Exchange is enabled. The commission is used when traffic from this SSP is bought by other advertisers as well. It cannot be greater than 30 per cent.


Companion Banners for Video Ads
Now it is possible to add banners for Video Hosted Ads. It allows to show banners near or after the video.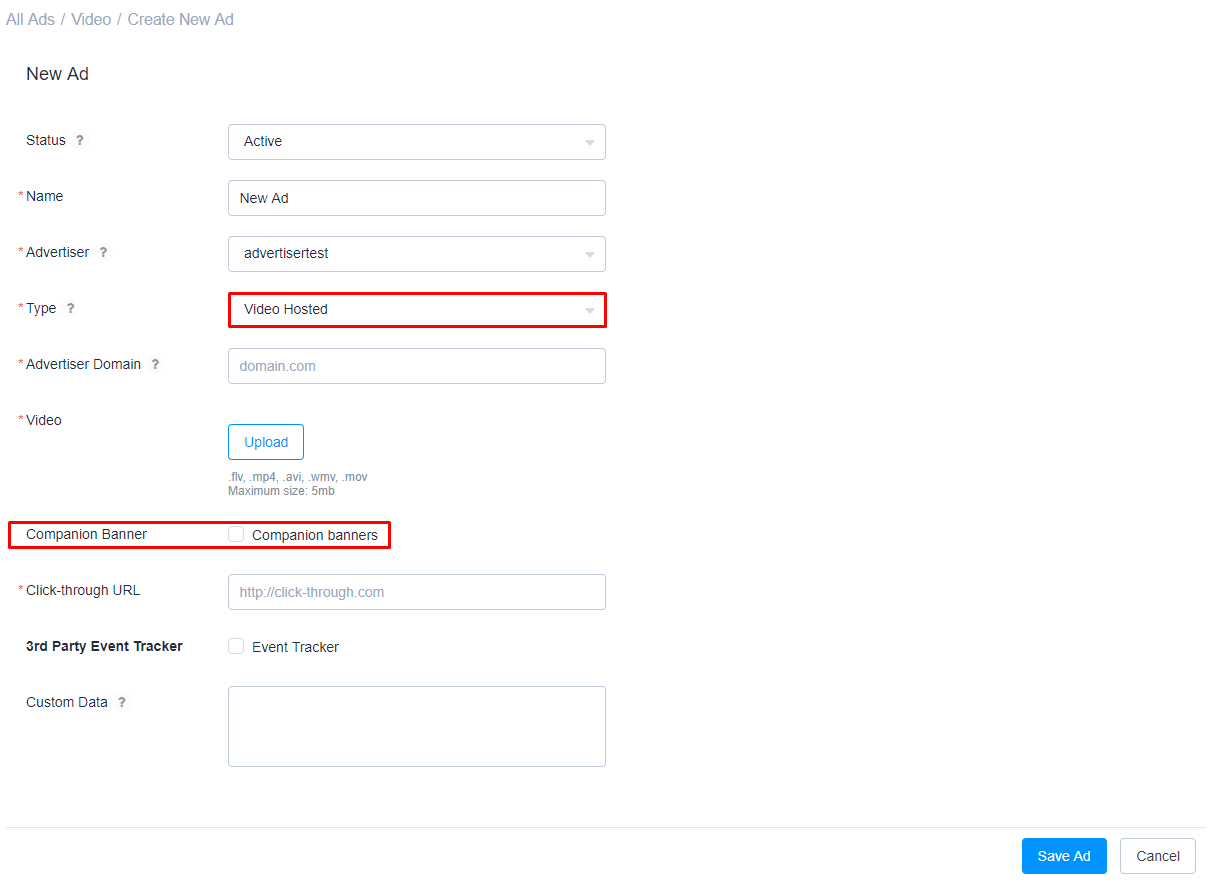 Native Image Type
From now on you can choose Image Type for Native ads. It can be we whether a Landscape or a Square image.
Also now you can preview your creative at the right corner of the page.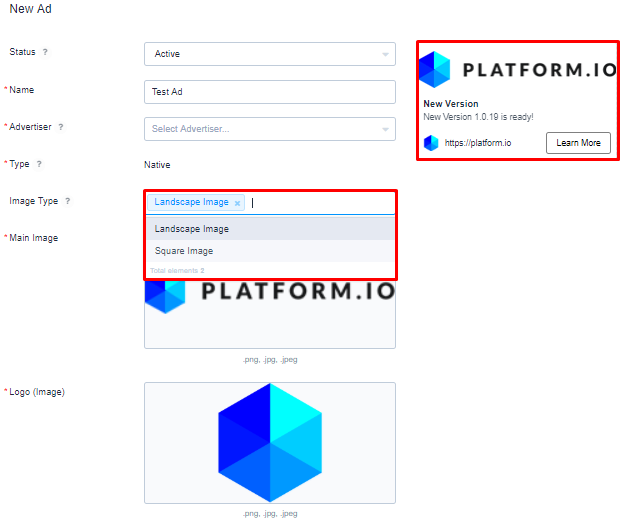 Internet Service Providers
With the new versions it is possible to target by ISP (Internet Service Providers).


Minimum Top up Amount
Minimum top up amount is $100 now.


Clickable Check List
Some of units are clickable so you can easily check them.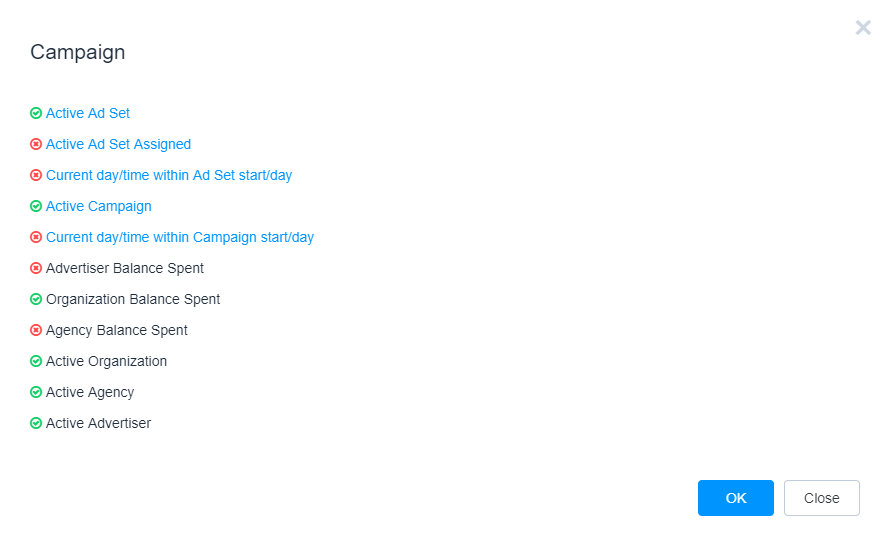 Delete Profile
You can delete your profile at a Profile tab.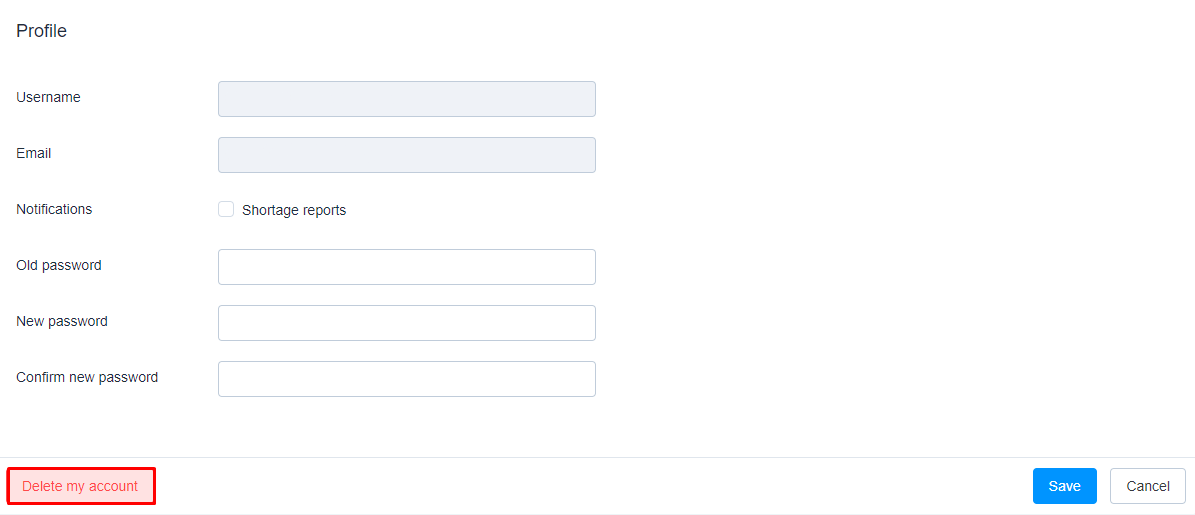 NB! Some of the functions are available only for admins.