New Features
Minimal Ad Set Budget Pacing
It is possible to set $1 minimal budget for an Ad Set now. Click Settings -> General.



Please note that while creating an Ad Set, ASAP budget pacing is available only for budgets above $25.


Conversion Tracking
Conversion Tracking is now a separate step while creating a new campaign.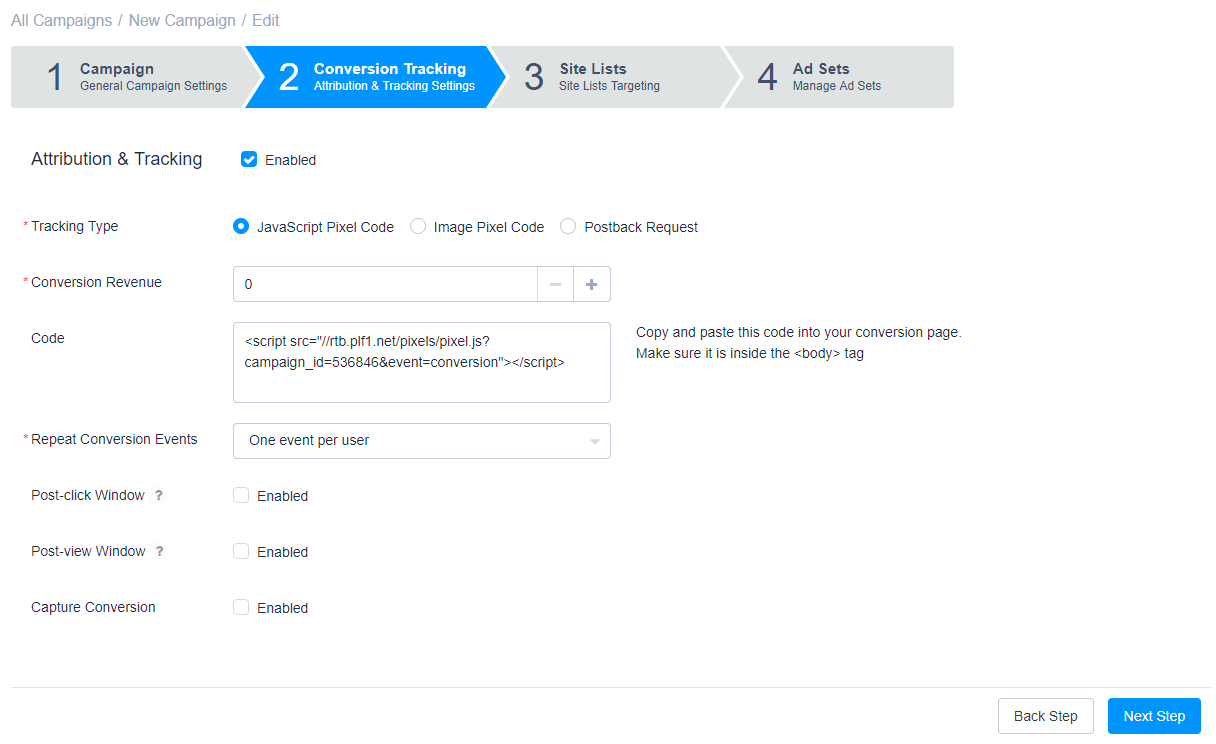 Segments can be added or created right at that step.


Policy
A new Policy tab is available for Admins. Click Settings to see it. Here you can enter your Privacy Policy, Rules of Service and Terms of Service. Platform IO Policy is set by default.