New Features
Response Time in SSP Endpoints
Now it is possible to set a response time while creating an endpoint. For each Integration Type maximum Response Time is generated automatically.
OpenRTB API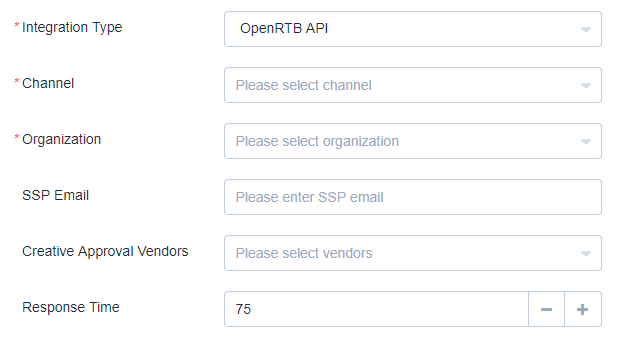 XML API / XML Direct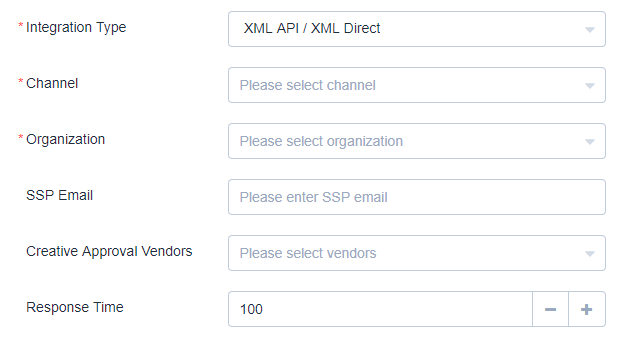 Direct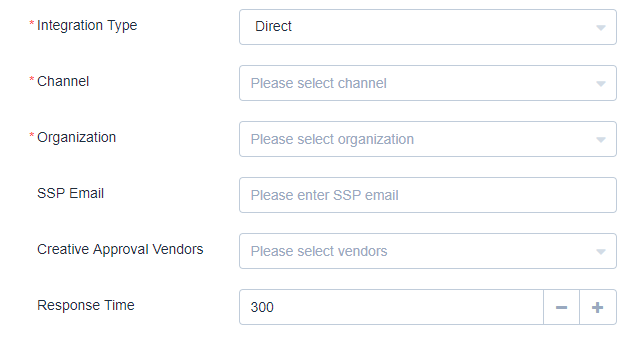 Response Time and Max QPS in DSP Endpoints
Response time and Maximum query per second can be set from now on while creating a DSP endpoint.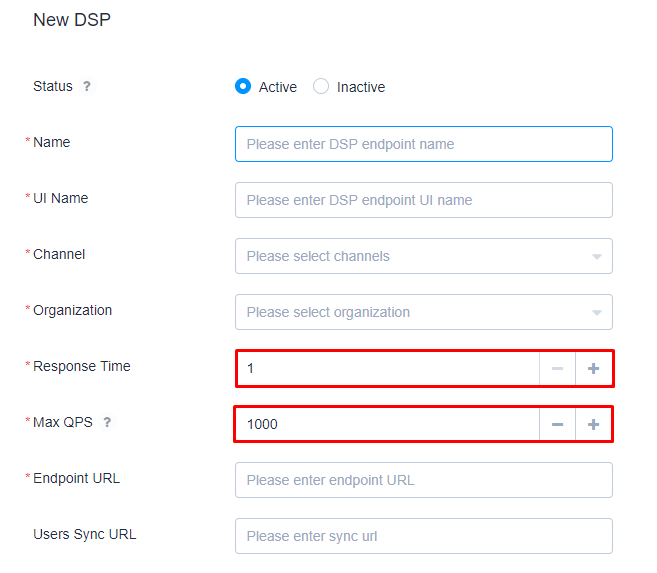 Maximum Response time is 250 instead of 75 now.
WebMoney
After you enable WebMoney as a payment method in your Settings your advertisers will be able to add funds using this payment system.