Did you miss without new features? We are happy to announce that there are a lot of them in 1.0.15 Version!
New Features
Segments
Pixels are called Segments from now on. You can click Add Segment to create a new one.


You will see the following window:
Now we have a single pixel type.


When a Segment is created you can get a code by clicking on a Get Code button.


You can select from two pixel code types: JavaScript Pixel Code and Image Pixel Code.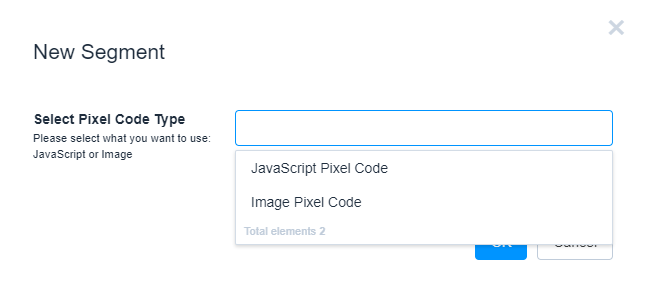 When creating a campaign you can a) add Segment directly to the campaign or b) attach it to an Ad Set.
a) after clicking New Campaign in the tab Campaigns you will see the following window: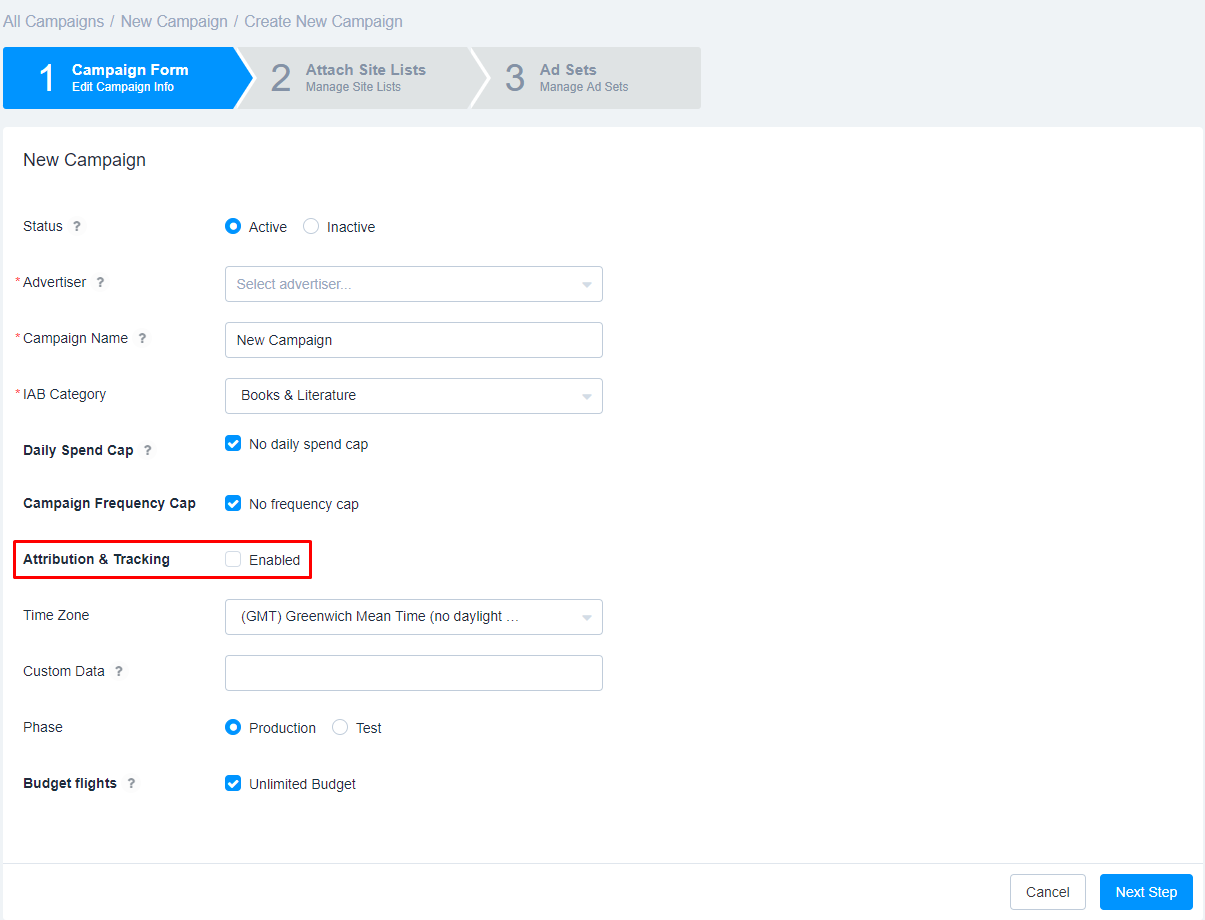 To add Segments, enable Attribution & Tracking.
There are three possible Tracking Types: JavaScript Pixel Code, Image Pixel Code and Postback Request.
JavaScript Pixel Code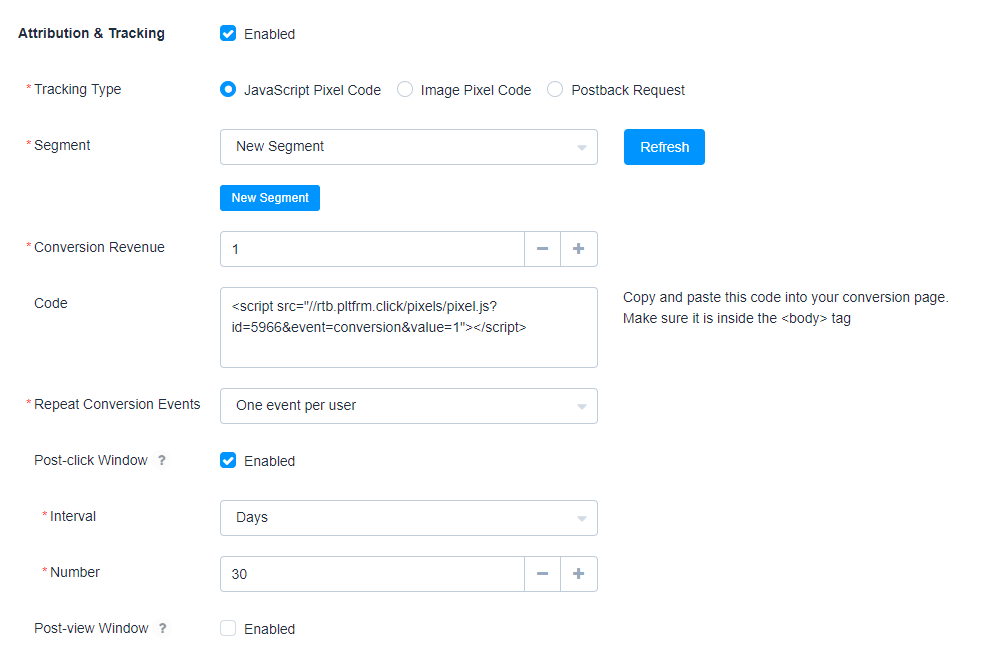 Image Pixel Code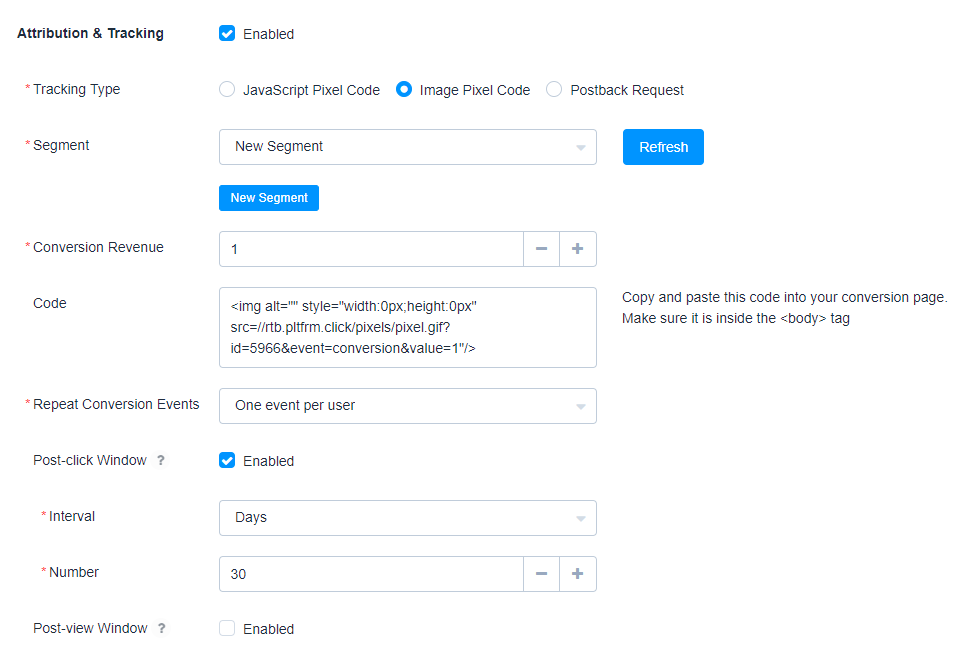 Postback Request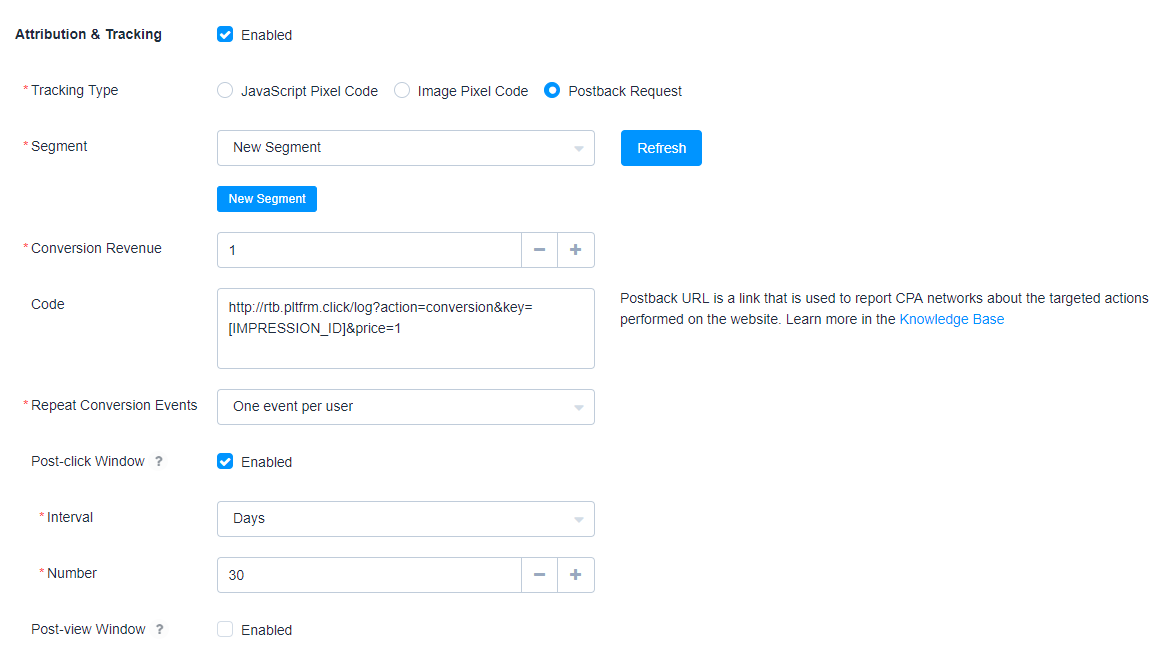 b) you can add a Segment directly to an Ad Set by clicking Segments or create a new Segment by clicking on Add item button.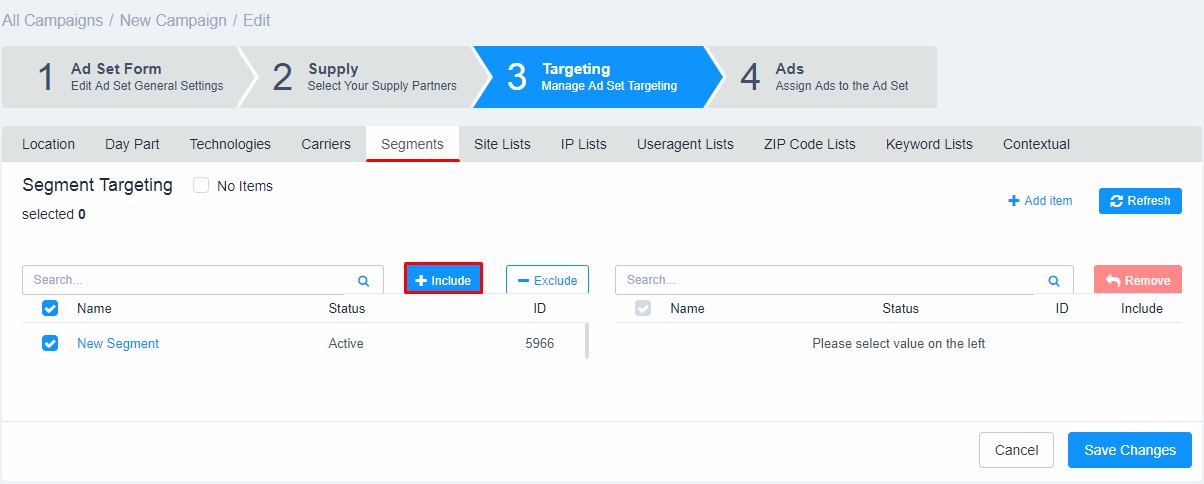 New Frequency Cap
Frequency Cap in Ad Sets has a new form now. When creating a new Ad Set you can enable Frequency cap: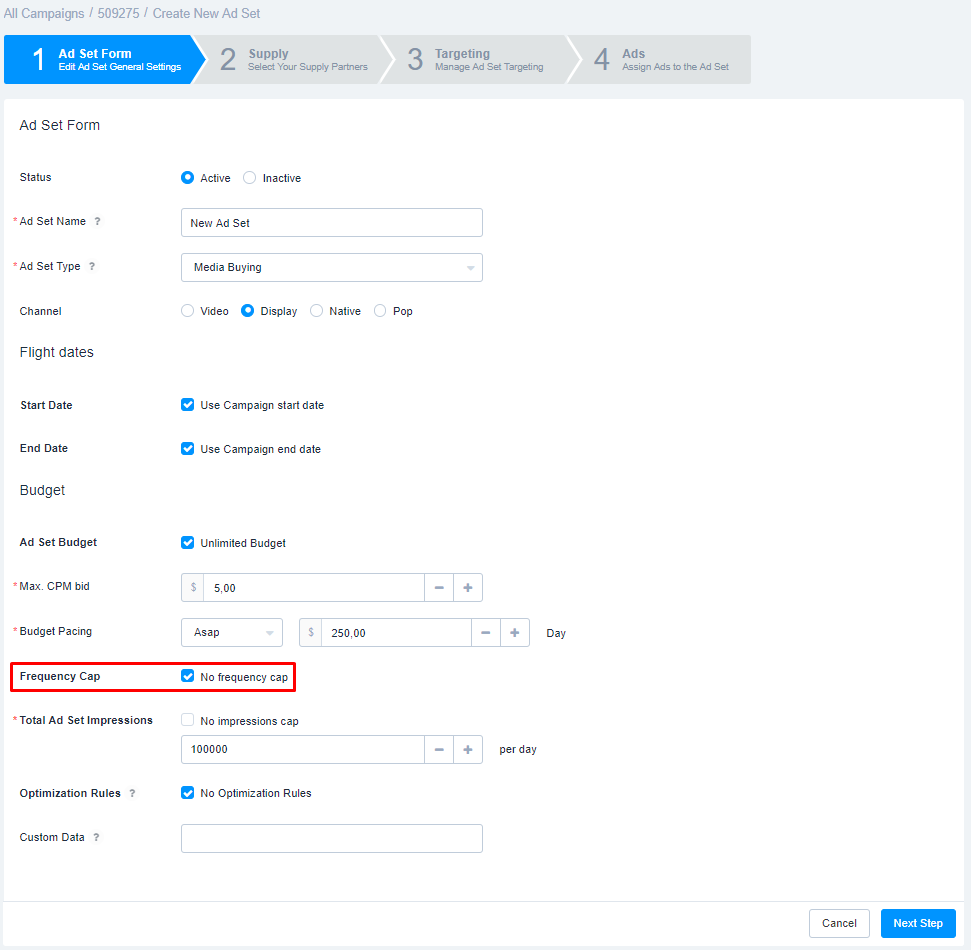 After that you will see a table and add a New Frequency Cap.



New Frequency Cap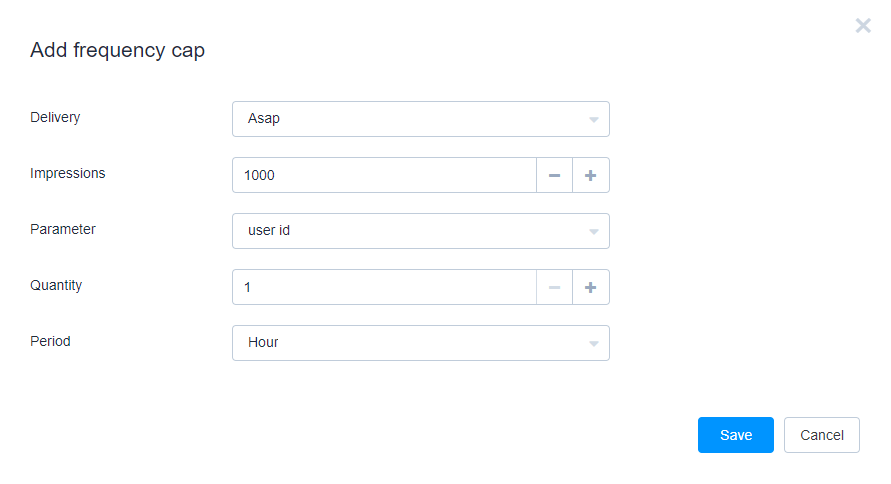 Your Own RTB and CDN Domains
Click Settings and scroll to the bottom of the page to see new fields.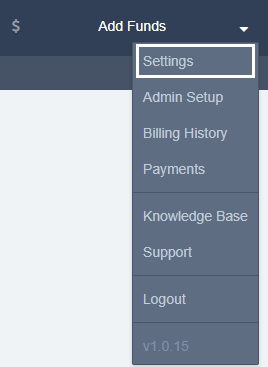 Now it is possible to insert your own RTB and CDN Domains.

Log in and try it now!