We are glad to present our new features with version 1.0.14.
New Features
New Types of Lists
There are two new types of list: Zip Code Lists and Keyword Lists.

Click Add a Zip Code List or Add a Keyword List to create a new black of white list.
Zip Code Lists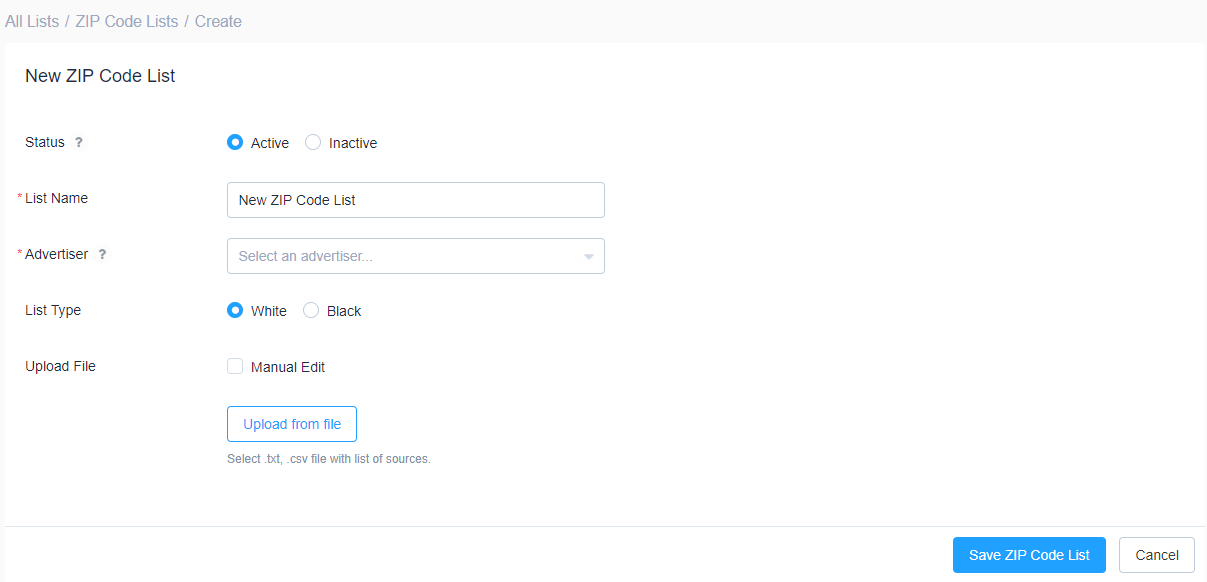 This list makes it possible to target audience by zip codes.
You upload information from file or put it manually clicking on Manual Edit.


Keyword Lists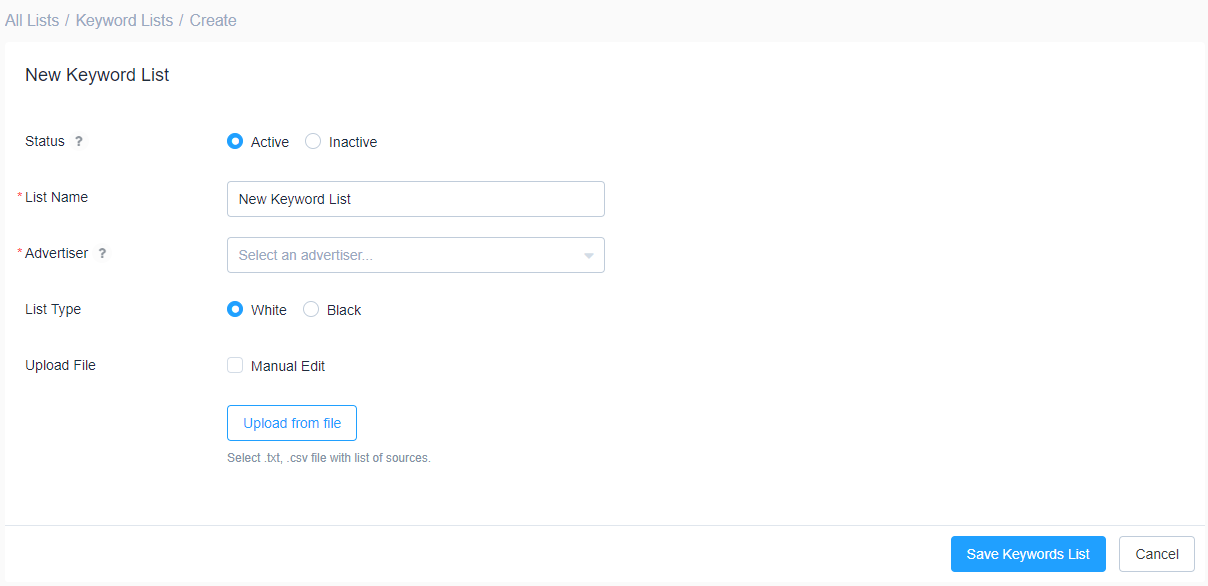 This list makes it possible to target audience by key words.
Ad Set Tab
From now on it is easier to find your Ad Sets as there is a separate tab for it. Click Campaigns –> Ad Sets.


Enabling the Filter button you can search for an Ad Set applying different filters.
If you point your cursor at an Ad Set, you can see that information about this Ad Set appears (Campaign, Advertiser, Agency, Organization, Budget Pacing, Max Bid, Budget, ID, Status).


Checklist
There are two checklists available from this window: Status Info and Bid Status.



Status Info
Status Info shows status of segments connected to an Ad Set.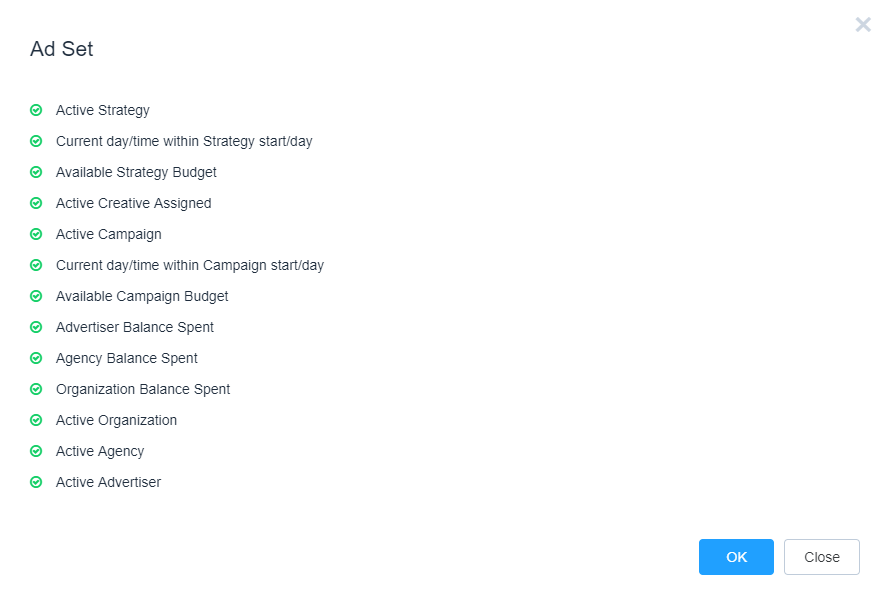 Bid Status
Bid Status is shown only when your Ad Set, or Strategy, is sending bids. It reflects blockers.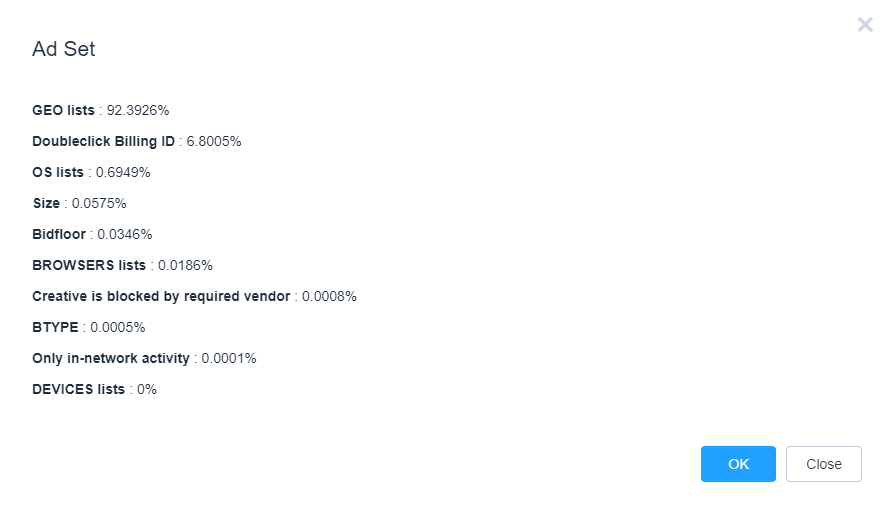 Actions
There is also a possibility to make certain actions right from this window.



1. You can go directly to the ads within an Ad Set.
2. You can edit an Ad Set.
3. You can add ads to an Ad Set.
4. You can clone an Ad Set.
5. You can delete an Ad Set.
Optimization Rules
New feature of Optimization Rules can be found within an Ad Strategy.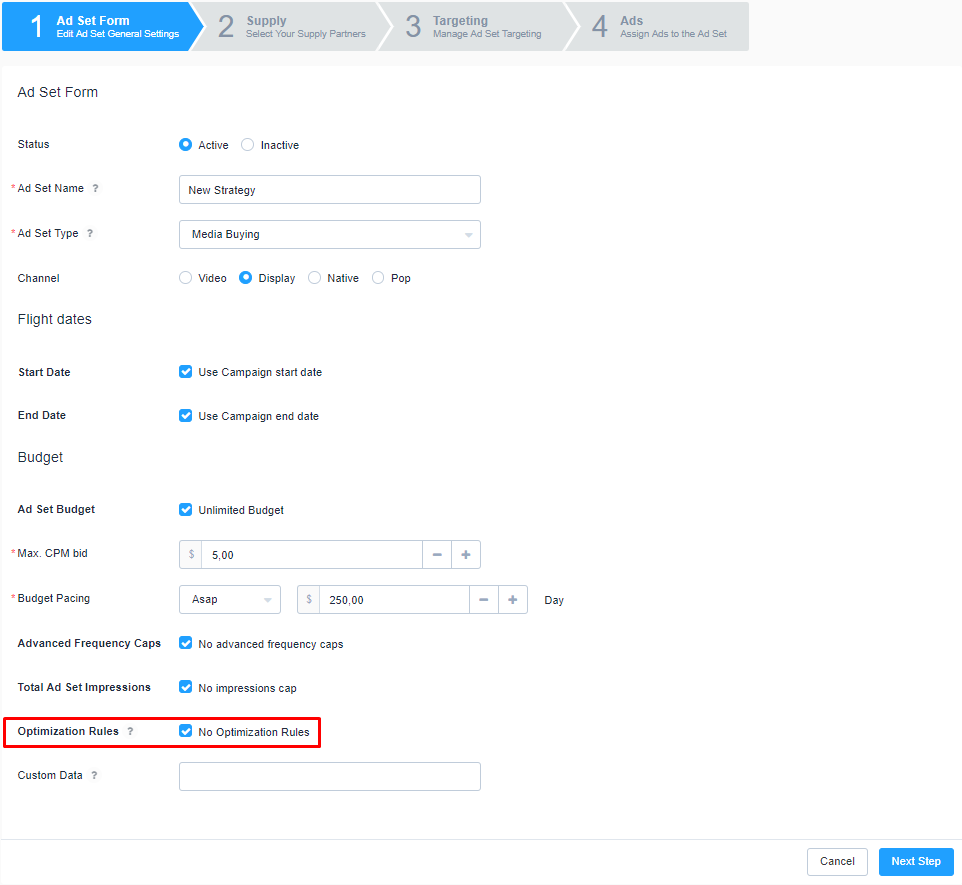 To enable the Optimization Rules option, untick No Optimization Rules.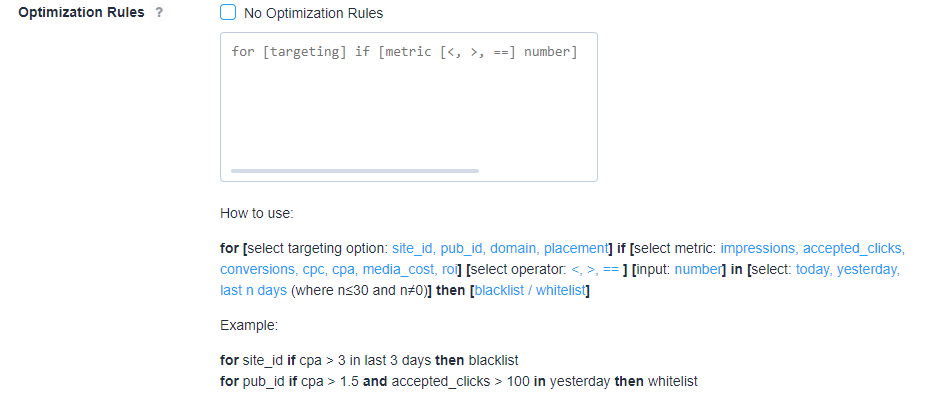 Try it now!